We helped this consumer packaged goods brand jump from $50K months to $1.5M months.
Our client had an awesome product and a clear vision, and just needed some help accelerating growth. Our team engineered a multi-channel growth system to 10x their growth sustainably.

This vehicle accessories eCommerce client has seen a 3000% revenue lift since partnering with us.
Our client is a niche vehicle accessories brand for off-road vehicles. They came to us at first because they wanted to gain traction, but quickly moved into the "scale" phase of growth. In just 9 months, this startup eCommerce brand reached $1M in revenue.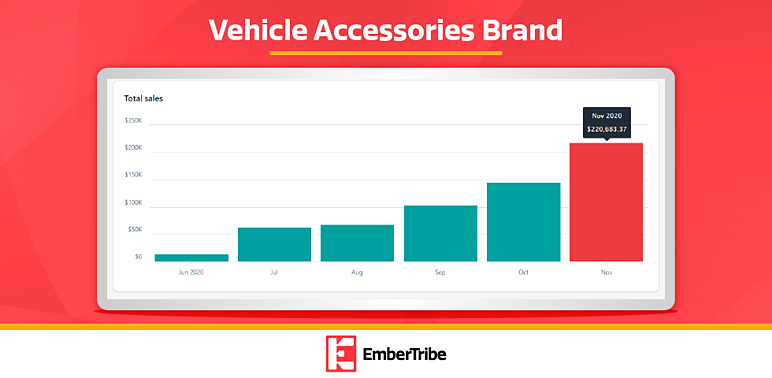 This outdoor apparel brand scaled from 5-figure to 6-figure revenue months.
Our client sells rugged clothing for active people. Since partnering with us, our client has hit their highest ever revenue month, achieved 5x ROAS and doubled ROAS for Google Shopping. On top of that, they've achieved a 408% lift in monthly orders.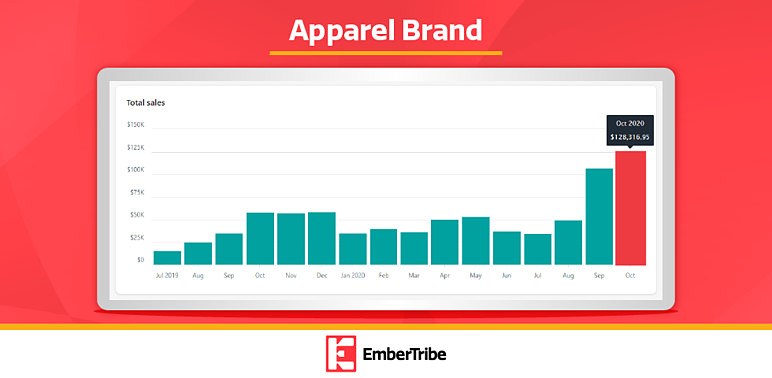 This eCommerce accessories brand achieved 10x monthly revenue in 5 months.
Our client sells accessories for people with active lifestyles. We helped this eCommerce store grow sales from $10K to >$31K in just 5 months, nearly doubling their YTD monthly orders.